Yaaa...a tutorial!
A real tutorial...by me!! When was the last time I did one? I don't even remember.
Since I
revealed my bedroom
, I can now start posting some "how to's" for different elements in my room.
The first tutorial I'm going to do is the
Phenomenal Woman
poem by Maya Angelou that's on my wall.
I have loved this poem for years and when I started the process of making over my room, I knew I wanted to incorporate it or part of it in some way or another.
I went from thinking about making a framed digital art piece to getting custom vinyl made to figuring out how to get my hands on a projector to a million other thoughts.
I honestly can't remember when the light bulb turned on or what triggered this idea, but I've
done something similar
to it before (on a much smaller scale) that I guess this really wasn't that "new" of an idea for me.
I spent a bit of time trying to figure out what size I wanted the letters to be. Once I got that figured out, I traced them off the monitor like I did with my
"eat"
sign. Obviously printing them would save you approximately 3, 146 hours but I had time and no printer, so this worked for me.
Grab your carbon paper....
Do you see where I'm going with this? Time consuming? Yes. Cheap? Ummm ... very!
Meet my new best friend. I got this little treasure for super cheap from Rona.
She sticks to the wall (without wrecking it) and provides a nice level line for you to work with. I've abused her many times since then and she's still going strong. I do love her.
And go word by word with your carbon paper, transferring the poem to the wall....
...until you think about ending your life from being overworked or if you are less dramatic than I am, until it's done.
Then take a few days off. Have a drink or two...actually...don't drink....you need a steady hand. Have a few drinks while you forget how long the first two parts took you, then get ready for round 3 and when your arm is steady again, start painting.
Painting forever and ever. Amen.
Think about doing a second coat on the words and decide that the reason you take meds is to keep the crazy at bay and figure it's okay the way it is.
Stand back and love it.
And I do. I lie in bed and just read it over and over again. I love the entire poem, but this verse is my favorite.
It speaks to me.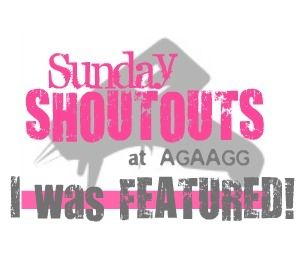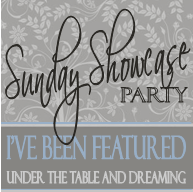 This post is linked to:
House of Hepworths
Momnivore's Dilemma
Lovely Crafty Home
Chic On A Shoestring Decorating
The Shabby Nest
Mum Of All Trades
Tatertots and Jello
A Little Inspiration
Sew Chatty
Under The Table and Dreaming
Craft O Maniac
Home Stories A to Z
Not Just A Housewife
Hope Studios
Tip Junkie
Ginger Snap Crafts